This was a collaborative website with Hannah Colenbrander, she was the graphic designer and I was the experience designer. Initially we were tasked with redesigning stuff.com which is an extremely cluttered traditional news website. We decided we wanted to not only redesign stuff, but redesign the way web news is delivered in general. This prototype website I coded entirely by myself in 2 weeks. Feel free to download this zip file of the prototype here.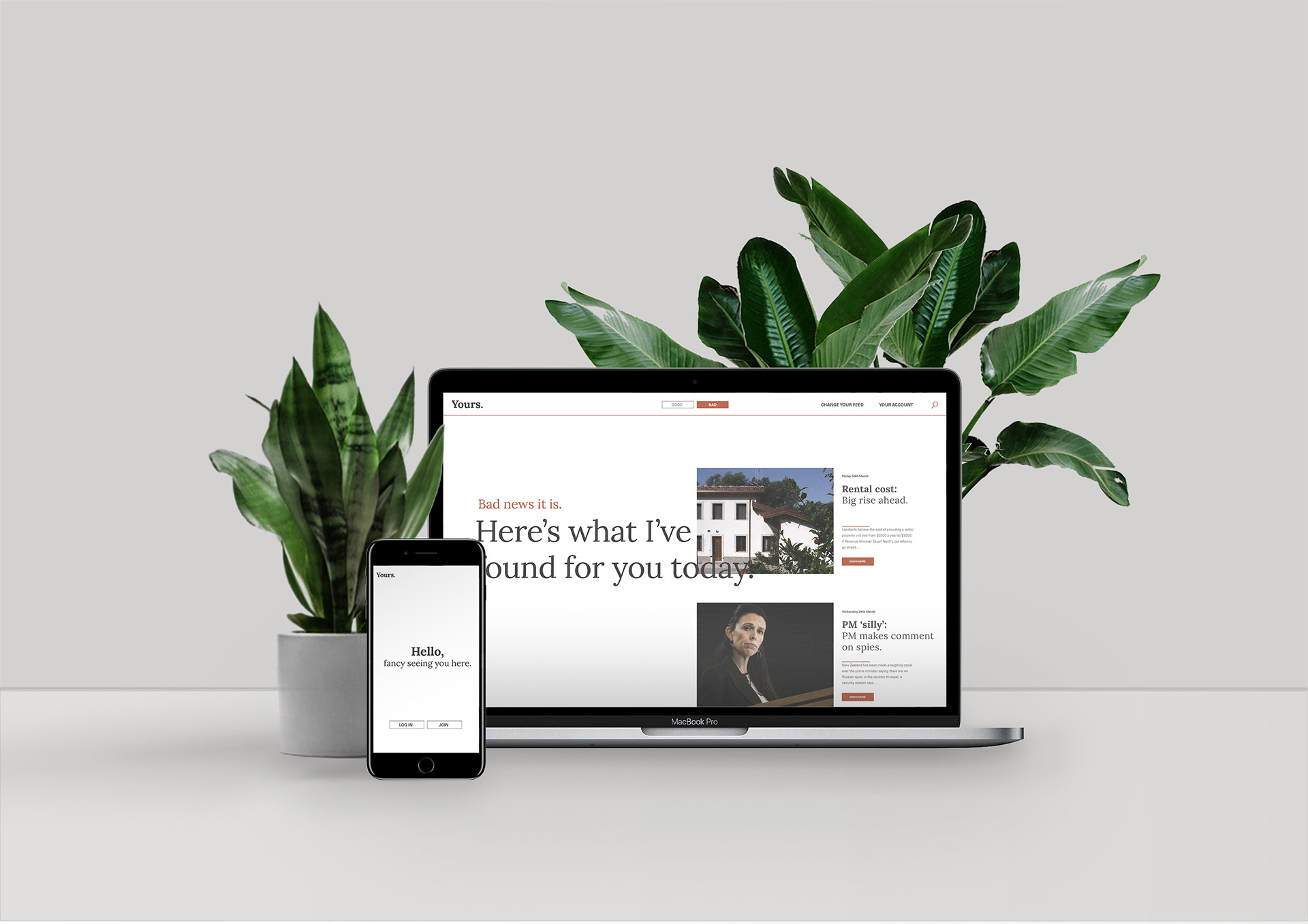 Upon loading the webpage the user is given a choice between good news and bad news. We wanted this choice to be central to the user experience and drive the theme of the website. This not only helped declutter the navigation system, but it also made it more simple to use, allowing the user to get to the news they want faster.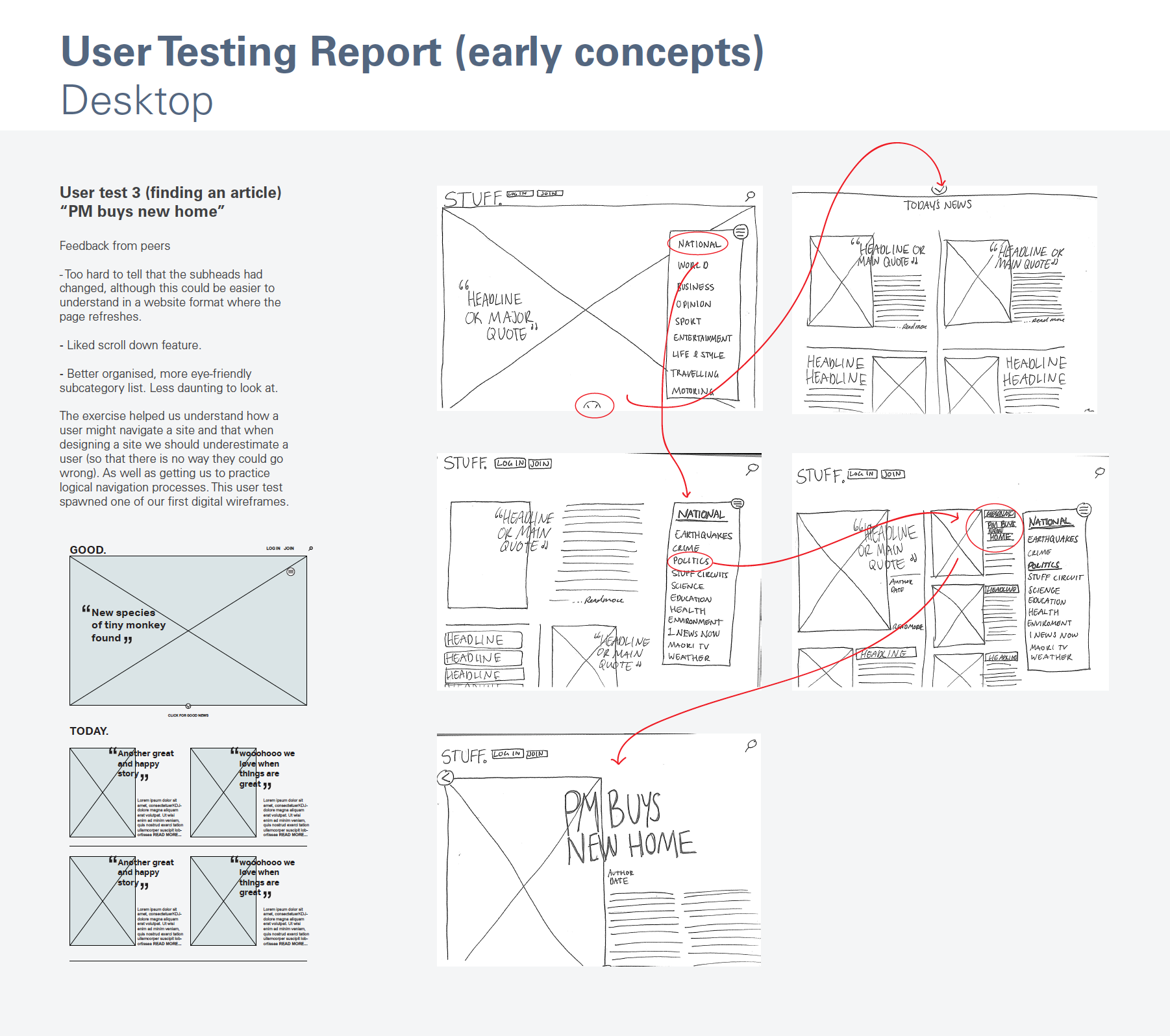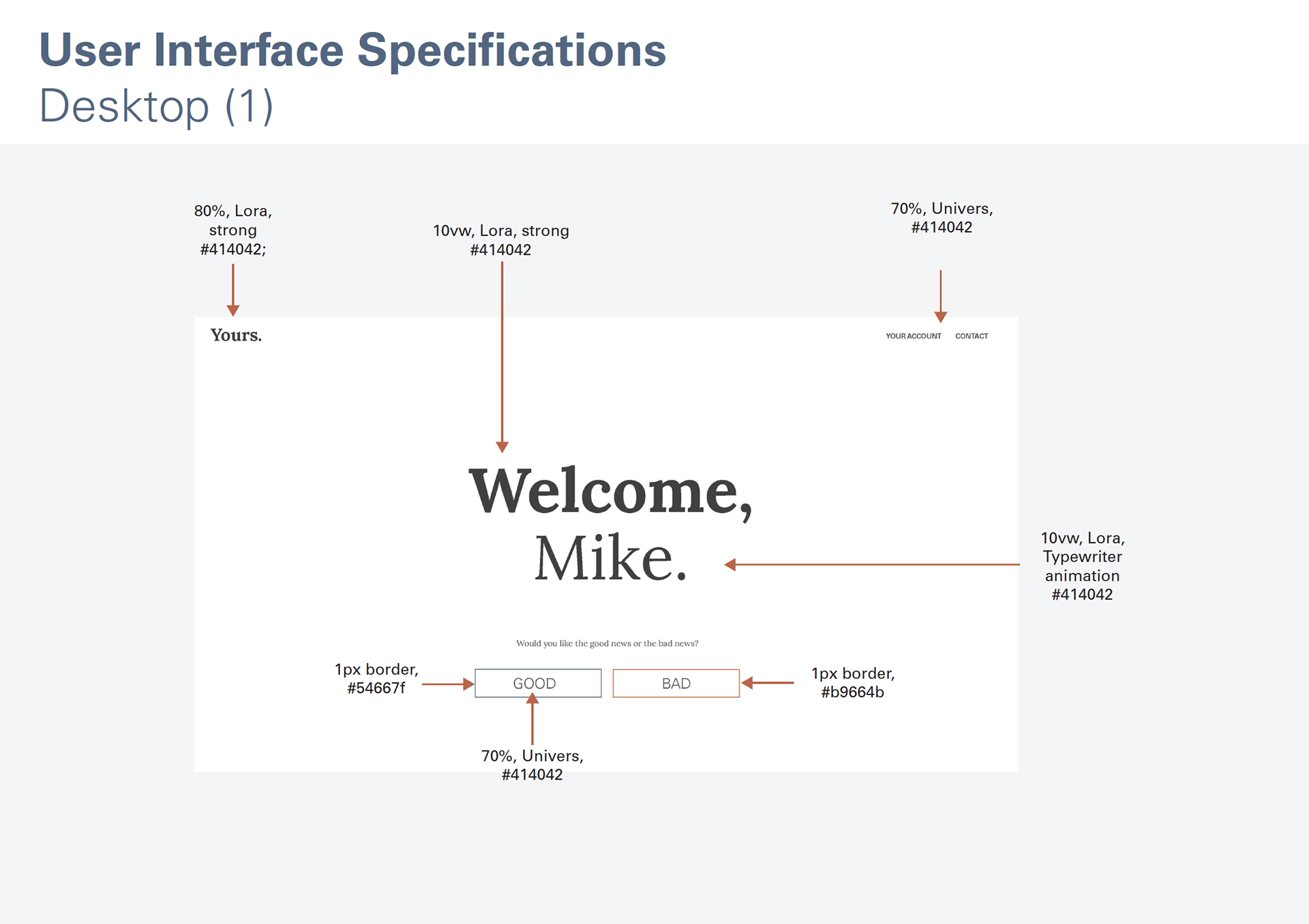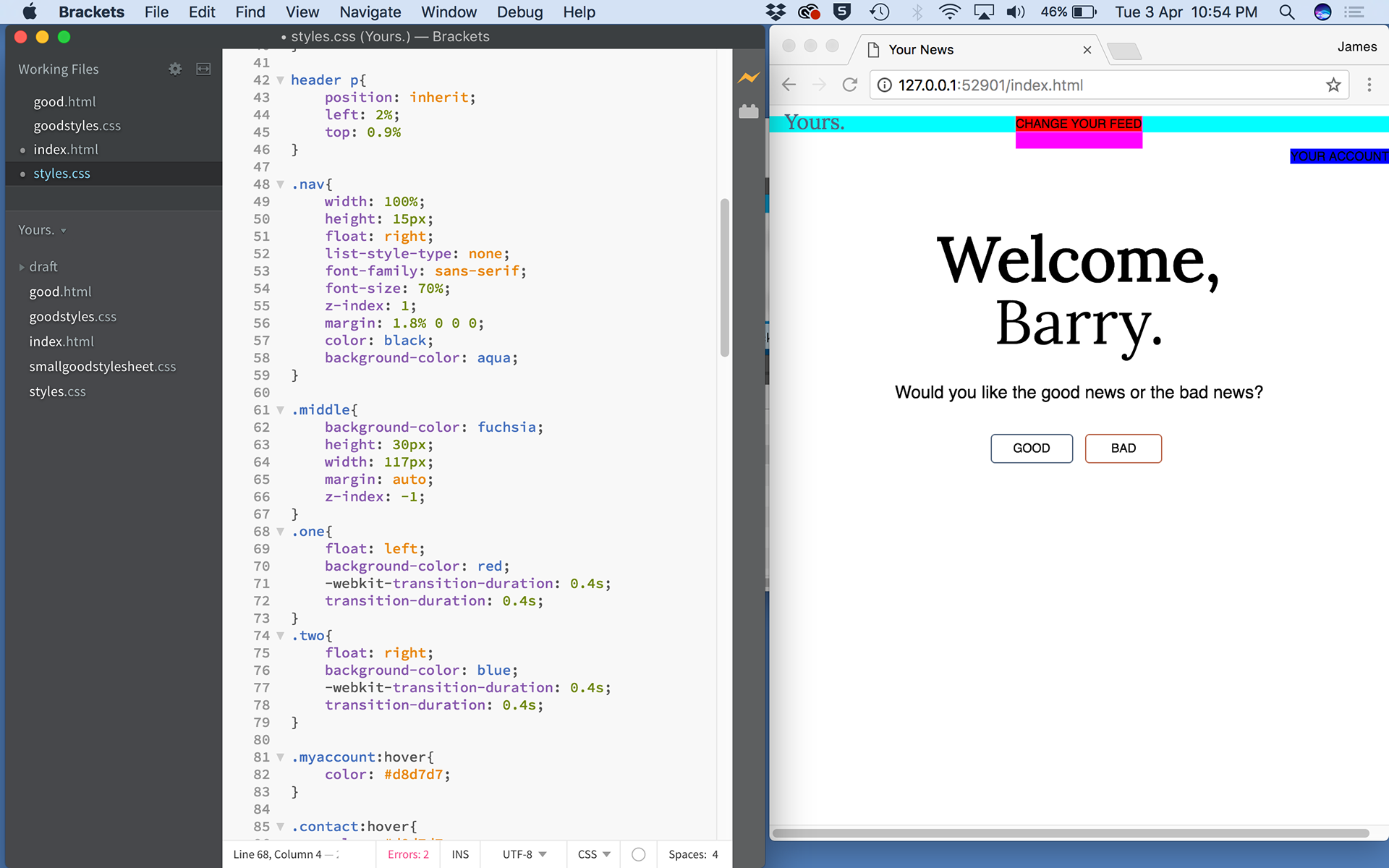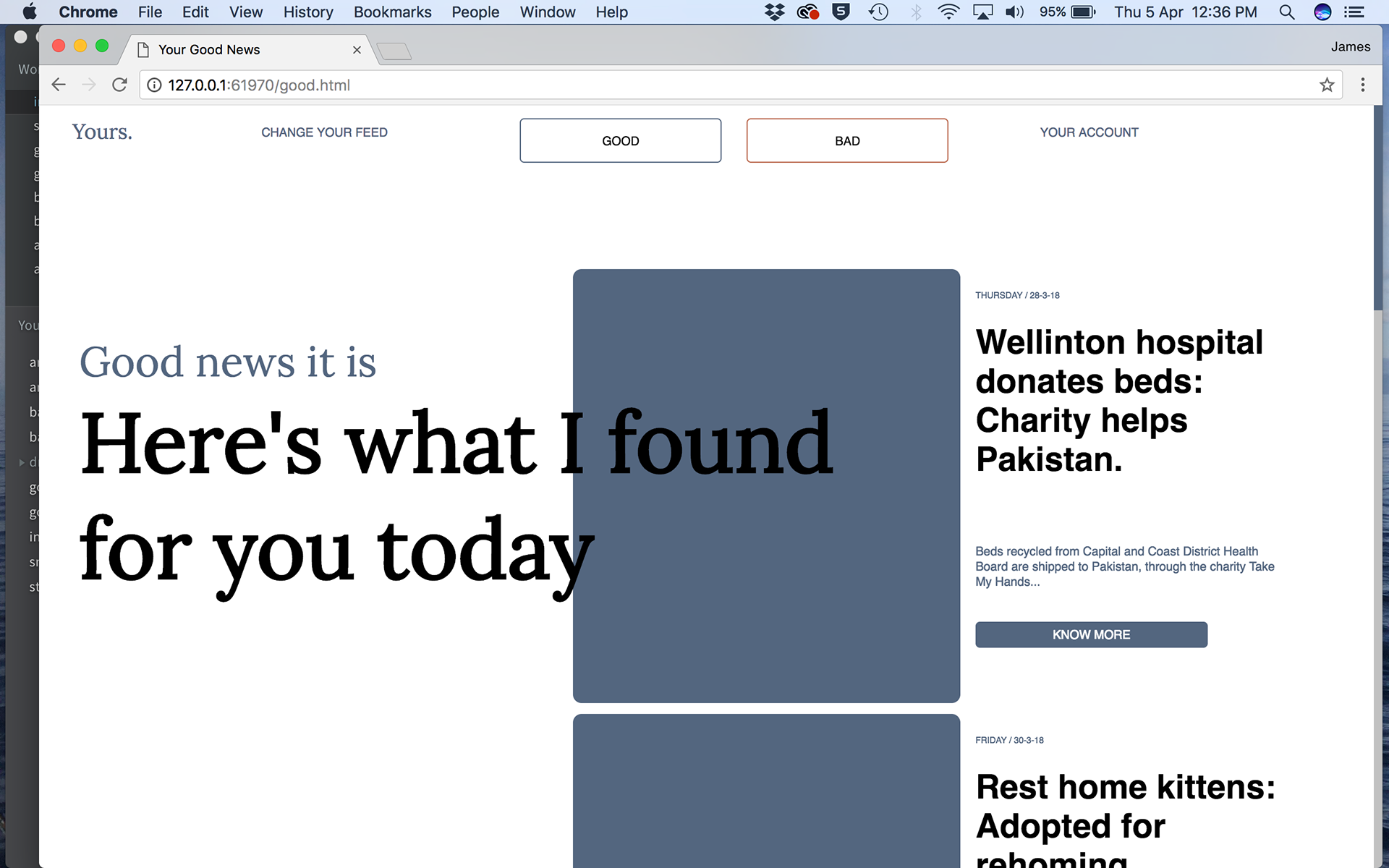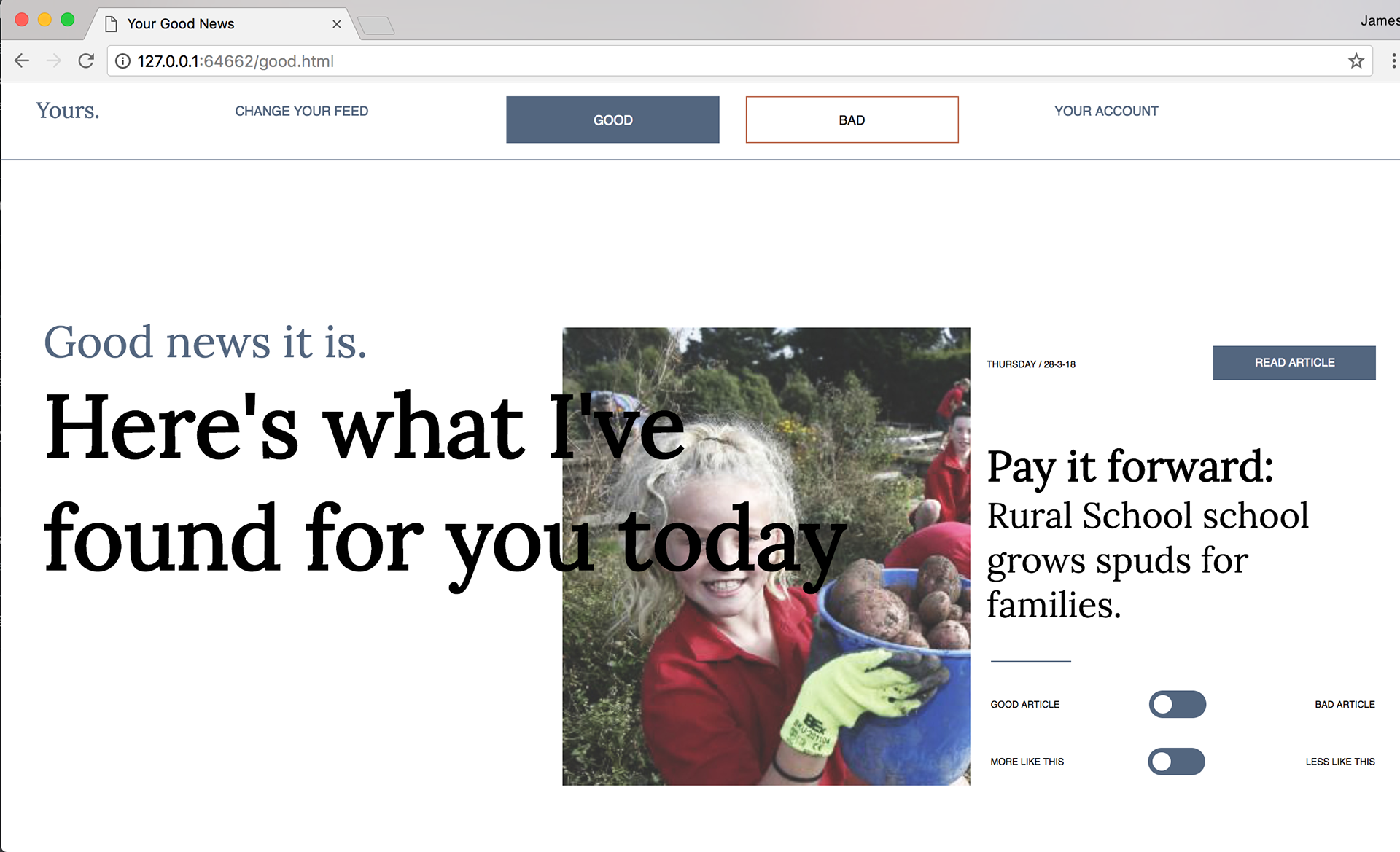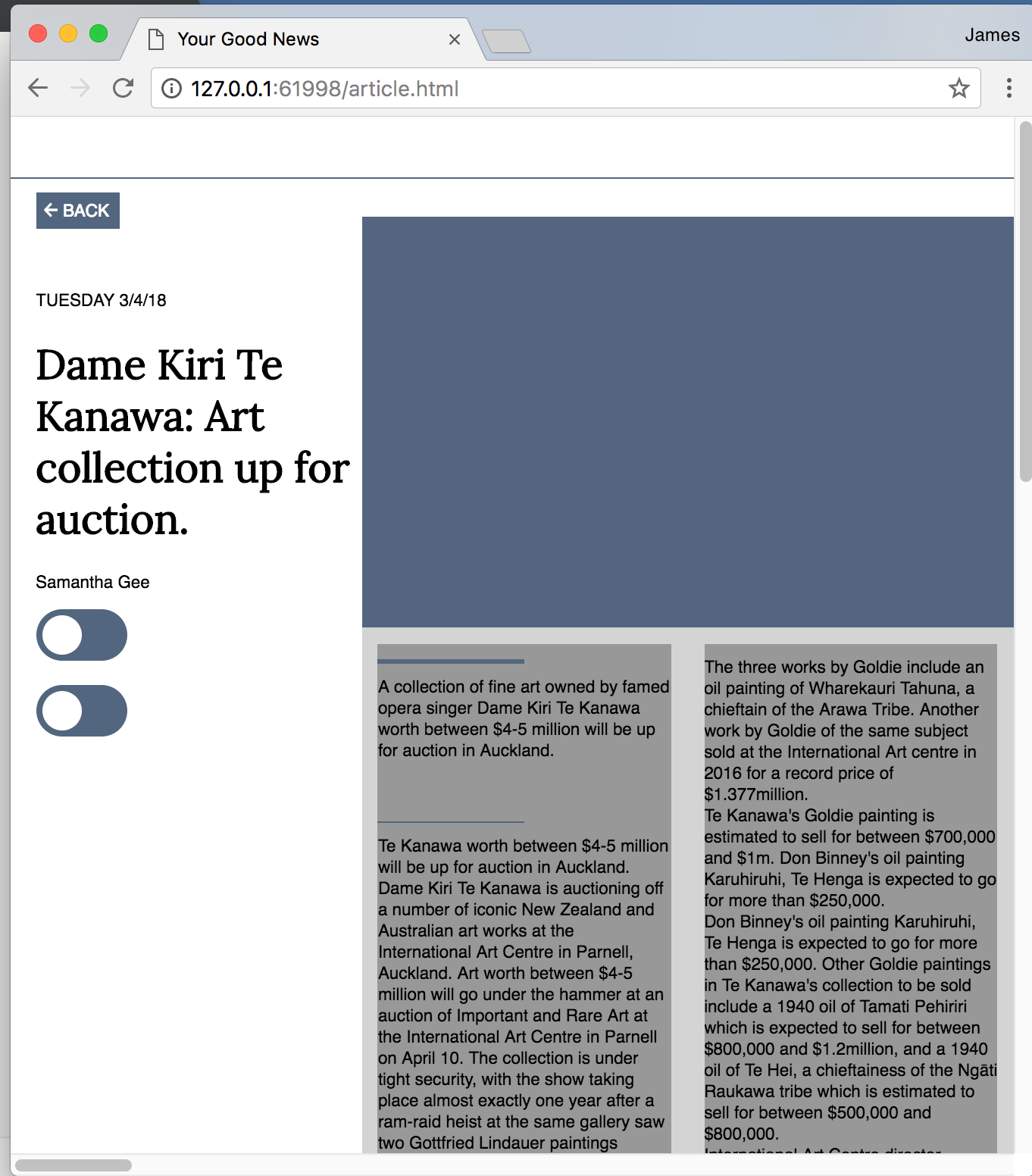 Above is a brief sinopsis of the coding process. It started in blocks and then I went on to add the details.